Now is your chance to get on track with your training in 2020 at a great price! We've got all in stock trainers and trainer accessories marked down. All Fat-Tire Bikes are now marked down 20% OFF as well!*
TRAINER SALE: (while supplies last)
​
-Wahoo KickR Reg. $1200 Sale $999
-Wahoo KickR Core Reg. $900 Sale $750
-Wahoo KickR Snap Reg. $500 Sale $400
-Saris M2 Trainer Reg. $500 Sale $400
-Saris Trainer Desk Reg. $330 Sale $300
-Wahoo KickR Climb Reg. $600 Sale $499
​
FAT BIKES:
-Fatback Corvus GX Eagle 20" Reg. $3875 Sale $3100
-Fatback Rhino FLT GX Eagle 20" Reg. $2199 Sale $1760
-Cannondale Fat CAAD1 2020 S, M, L, XL Reg. $2000 Sale $1600
-Cannondale Fat CAAD1 2019 M Reg. $3360 Sale $2500
We have a huge selection of e-Bikes. e-Bikes come in all shapes and styles, and we've got everything from zippy e-Road bikes to urban cruisers to upright and comfy step-thru framed e-bikes. Stop in for a test ride to see what an electric assist bicycle can do for you. Whether you're looking for a little extra push to keep up on the local group ride, or a little help up that huge hill right by your house, we've got you covered. We've got great options from Orbea, Cannondale, Fuji, and Benno.
We are now an official ORBEA dealer! ORBEA makes some of the nicest road, mountain, gravel, and E-bikes around and we are proud to be their exclusive Iowa dealer. ORBEA even offers FREE customization of bicycles through their MYO program.
Use ORBEA MyO to customize your dream bike with all of your favorite colors and components and even add your name or favorite quote! It's FREE!
lak

e

ma

cbride

fat

tire

cla

ssic
Our Annual Fat Bike Race & Ride is fast approaching and we're more excited than ever. After holding this event for 2 years we've learned a lot and we're confident that this year is going to be more fun and more awesome than ever! Pick the 25 mile race or enjoy the scenic 11 mile fun ride. We'll see ya'll on February 15th 2020!
We are currently hosting Wednesday Night No Drop Fat Bike Rides from November - January. Please join our Strava Group or join the Facebook event to stay up to date.
New 2020 Bikes are starting to roll in and that means we need to MAKE ROOM! All 2019 Bikes are currently at least 10% OFF. Please stop in to browse available stock. Starting September 1st these bikes will be listed online and they won't last long after that!
No matter what you're looking for we have something to offer at a great discount.
​
Join Sugar Bottom Bikes on Strava!
Join us on Strava to track your mileage, meet other SBB customers, and get great route ideas from other area cyclists.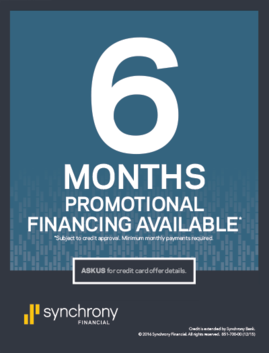 Join our mailing list to receive emails about once a month which include updates, helpful articles, information on our events, and special deals!
Check our blog for lots of handy information!